Placenta Products & Pricing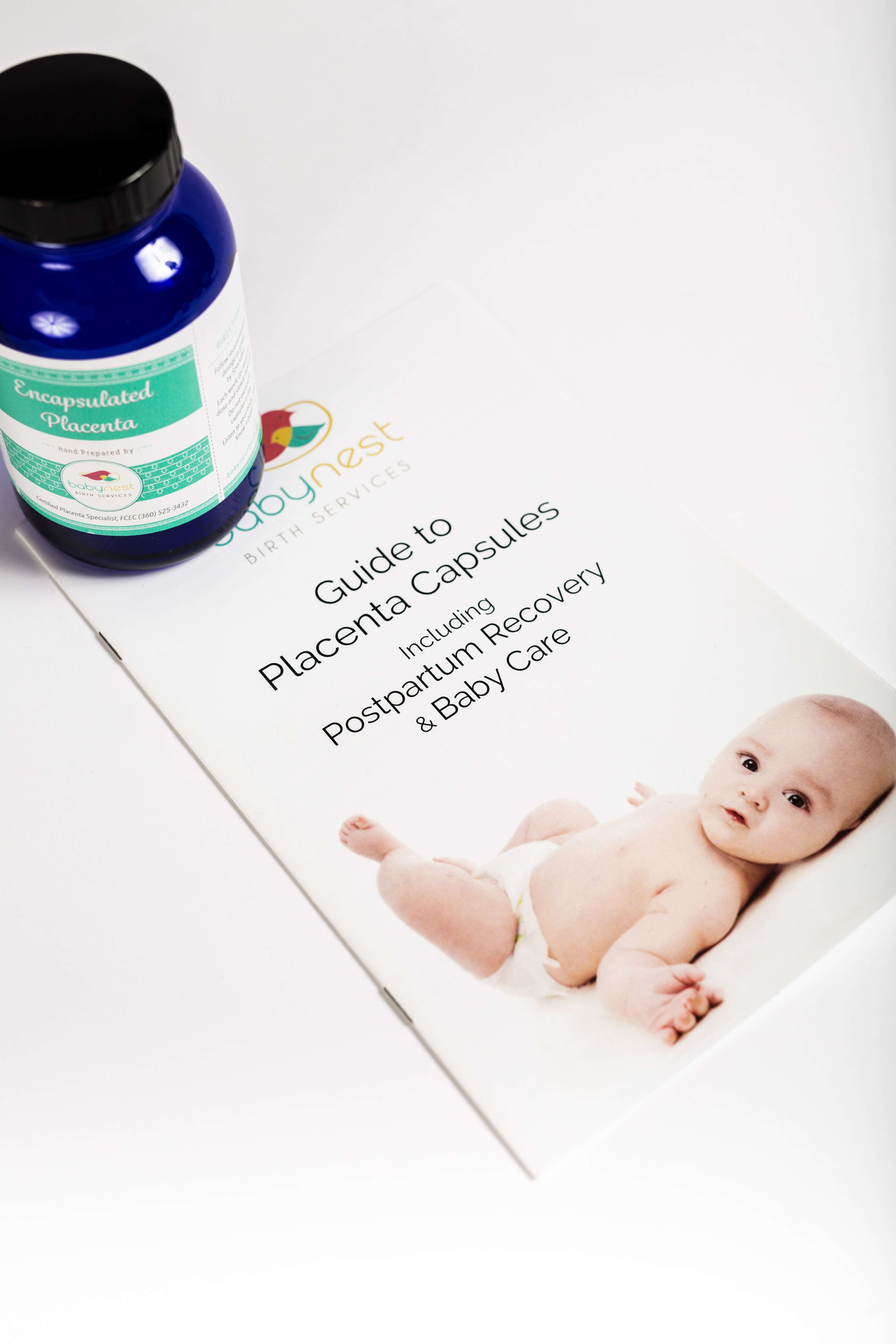 Encapsulation Includes
$350
Same day pickup from birthplace
48-72 hour turnaround
Choice of preparation (gentle or balanced)
Choice of capsule (gelatin, vegetarian, berry, grape, strawberry or bubblegum)

Inspection by a Specialist for health and abnormalities
Cord keepsake
Single use preparation tools (cutting board & knife)
Delivery of products to birthplace or home
Placenta Encapsulation & Baby Care Guidebook included
Personal recommendations for capsule dosage
Encapsulation Methods
Gentle Method

The placenta is cleaned, sliced and dehydrated at 160 degrees. It is then ground into powder and put into your choice of capsule. This method yields the most capsules as it is only dehydrated and not heated. Great for boosting energy and balancing hormones. This method is most common as it does produce the most capsules. Price: $350

Balanced Method

The placenta is cleaned, slightly steamed with warming properties of lemon, pepper and ginger, then dehydrated. It is ground into a powder and put into your choice of capsule. Commonly known as "The Chinese Method", it is tonifying and aids those who are sensitive to iron, hormonal supplements or prone to anxiety or panic attacks. We also recommend this method for those that are Group B Strep positive. +$375

Half & Half

If you can't decide or want the properties of both methods, you can get half of each method! Price: $395
Ready to Order Placenta Services?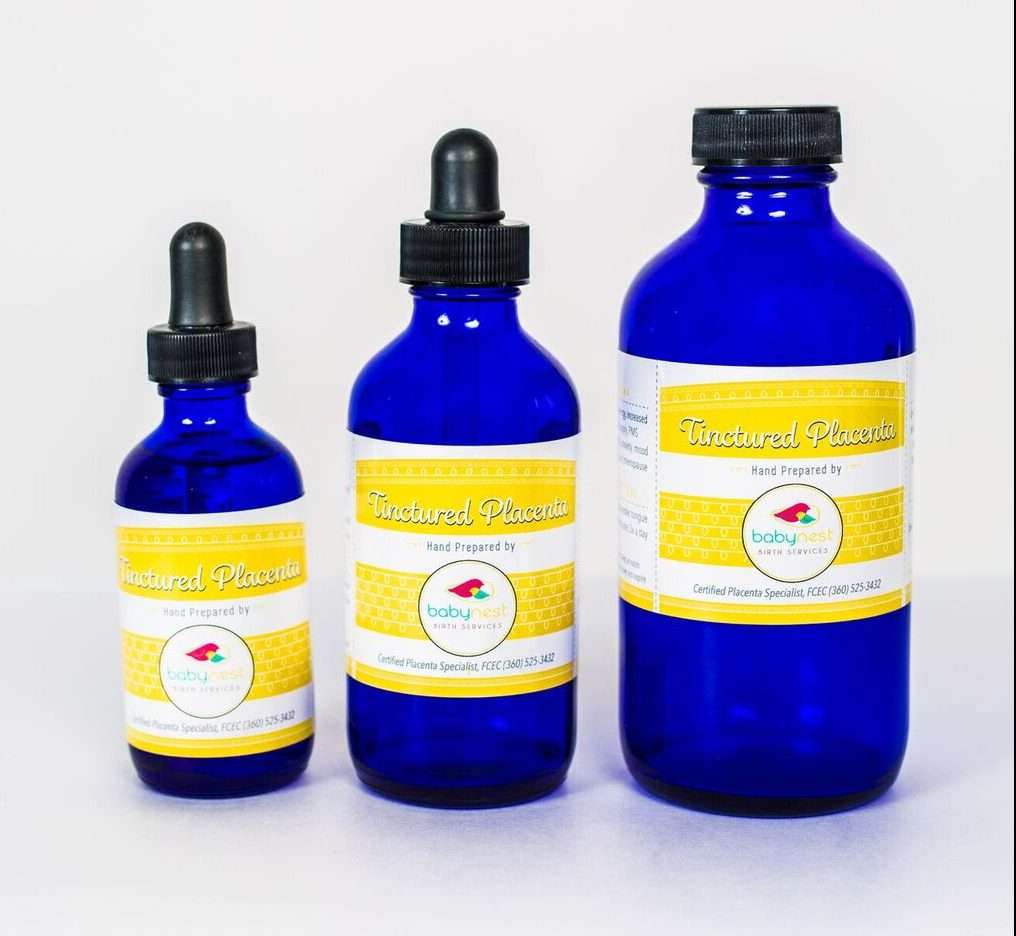 Placenta Tincture
Tinctures are always recommended in addition to encapsulation, to offer needed support when capsules are gone (4-6 weeks). Tincture provides the same benefits as the capsules, which are beneficial for all Mamas, and especially for those that struggle with anxiety or depression.
A small piece of raw placenta is put in 100 proof alcohol, able to be used at 6 weeks, when the capsules are typically all gone. Tinctures have an indefinite shelf life and are an amazing way to preserve the placenta benefits for life for Mama & Baby!
Benefits for Mamas
Helps keep Postpartum Depression at bay
Natural aid for anxiety and mood swings
Increased milk supply for breastfeeding years
Increased energy
Use in stress and to increase immune support
Hormonal balance & relief of PMS symptoms
Natural hormone replacement in Menopause
Benefits for babies
Supports baby's immune function when ill
Offers teething pain relief
Future PMS support for baby girls
---
2oz: $20 | 4oz: $35 | 6oz: $45 | 12oz: $75
I'm ready to order!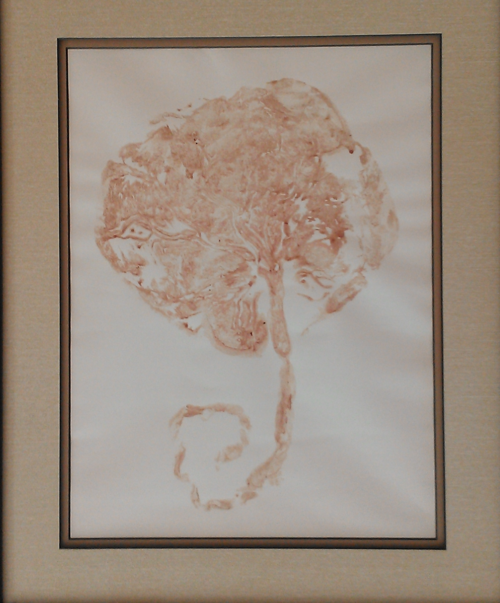 Placenta Print
A beautiful way to remember the first connection between Mama & Baby. Natures "Tree of Life" printed on acid free paper ready for a frame or just preserved for your baby memory box. Price: $5
Add To My Order
---