Tell us a little about yourself. What did you learn about birth growing up?

As a kid I didn't learn too much about midwifery. I never guessed I'd be a Portland midwife. When I was 9 years old, thought, I remember drawing a picture of a nurse who was delivering babies. That nurse was me. I thought this meant I would be an obstetrician so I started my college career with that intent in mind. I married my husband when I was 20 and we had three children.
More than anything else, my personal birth experiences shaped my desire to become a Portland midwife. It also shapes how I practice midwifery now. I had three unmedicated births. During each I was forced to stay on my back and deliver in stirrups. The bed was broken down each time. With my second daughter, who's head I had already delivered, doctors and nurses still managed to get my feet into stirrups, all while yelling at me not to push. They didn't even believe me when I told them her head was coming — I had only been 2 centimeters less than an hour before.
What do you feel are your strengths as a Portland midwife?
My personal experiences push me to listen to women instead of assuming I know what they might be feeling. It is important for me to empower women to make their own choices and then support them in those choices they make.
What's the biggest misconception people have about what you do?
Many people assume that midwives only attend births at home. I have worked in hospitals helping women give birth for many years. Originally at PeaceHealth, I now attend at Good Sam and St. Vincent's. I absolutely support a birthing person's choice to give birth at home, but many people need supportive midwifery care in the hospital. This is why I do what I do.
People also assume that I won't allow them to have an epidural in the hospital. I believe women get to give birth the way they choose, and I support them each step of the way.
What is your favorite part of your job? What's the most challenging part of your job?
My favorite part of being a Portland midwife is watching moms and dads become parents. I love that first look they give each other as their baby is on mom's chest.
The most challenging thing about being a midwife is being in the healthcare industry with other healthcare professionals. I often see their inability to trust or unwillingness to trust women's bodies in the labor experience. This is hard to see when I believe in birth so differently and think women are so capable and able!
What other types of services do you provide besides midwifery?
I'm a Portland midwife, so I provide midwifery care. This of course means service through pregnancy and birth. I also provide annual well-woman visits, gynecological visits, family planning with full scope of all the options available (with the exception of permanent sterilization, which needs to be done by a physician).
When you meet with potential patients, how do you know if they are the right fit for your practice?
At some point in the conversation when meeting with someone new, I let them know that we're going treat their pregnancy as healthy unless a medical issue arises. In that case, we will then address the medical issues. I believe in healthy pregnancy. I believe we wait on birth; we don't hurry labor along.
My role is to make sure that my patients are informed during their prenatal course. I'm follow the standards that are set out by the state and our governing organizations. But at the end of the day, this is their birth experience. It's their body and I'm going to honor whatever decisions they make and whatever options they decline.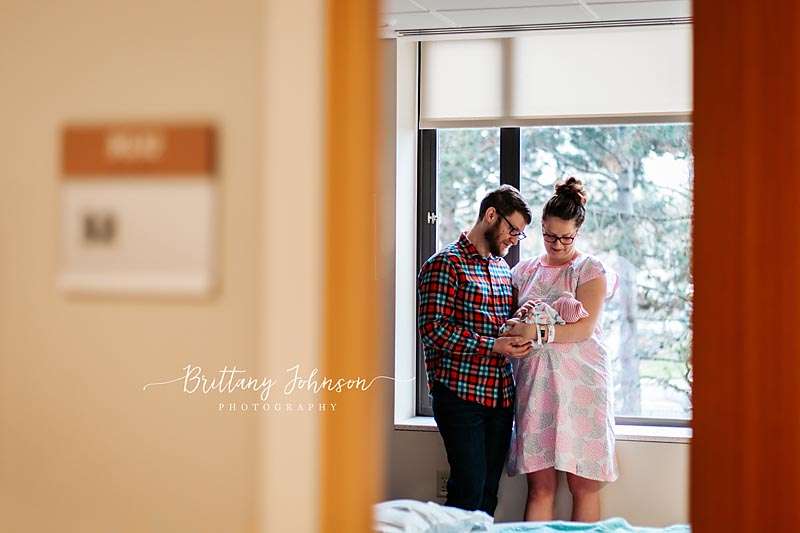 What changes would like you like to see in our birth culture?
I am very hopeful that midwifery will become more independent.
I'm hopeful that more physicians will realize that birth is normal and that midwifery is the profession that is best equipped to provide care for pregnant women and their families.
Midwives should be the gate keepers. By this I mean that if we feel there is something unusual or that there is a true medical issue arising, we would make the decision with the families to have an obstetrician involved.
Birth should be treated as normal until indications show otherwise.
What's the best piece of advice you have for someone that's pregnant?
When I meet with a new mama, whether she's a first-timer or a more experienced, the one thing that I remind them is that during birth and breastfeeding they will hear many opinions — from family, friends, blogs, doctors and other experts. I tell them that the best thing they can do is take in the information from different sources, sit with that information, and then make the decision that feels right for them and their family.
---
Alina has caught over 1000 babies in her midwifery career. She currently is a midwife in the Portland, Oregon area at Northwest Women's Clinic. She works from Providence St.Vincent's and Good Samaritan hospitals. If you are interested in water birth, patient centered care and midwifery support in birth contact her and her practice at NW Women's Clinic. 503-416-9922 
Lovejoy Street Office
2222 NW Lovejoy St.
Suite 619
Portland, OR 97210
Barnes Road Office
11750 SW Barnes Road
Suite 300
Portland, OR 97225